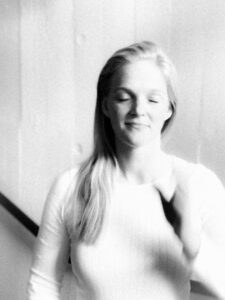 Gurilla

Behind Gurilla is the graphic designer Guðrið Syderbø.
She is from the Faroe Islands, and based in Tórshavn – one of the smallest capitals in the world.
The inspiration for her work comes from people, influenced by narrative and characteristics.
Guðrið believes in letting the atmosphere, situation and the unsaid dictate her work.

The prints

All prints have a signature on the back, and an embossment on the bottom
right corner. The paper is 200g high quality acid-free Cyclus paper.
Designed and printed in the Faroe Islands.

Become a retailer

Gurilla's collections are available online, and through retailers worldwide.
If you are interested in becoming a retailer or have a questions regarding wholesale
please contact us at g@g.fo.