317 #1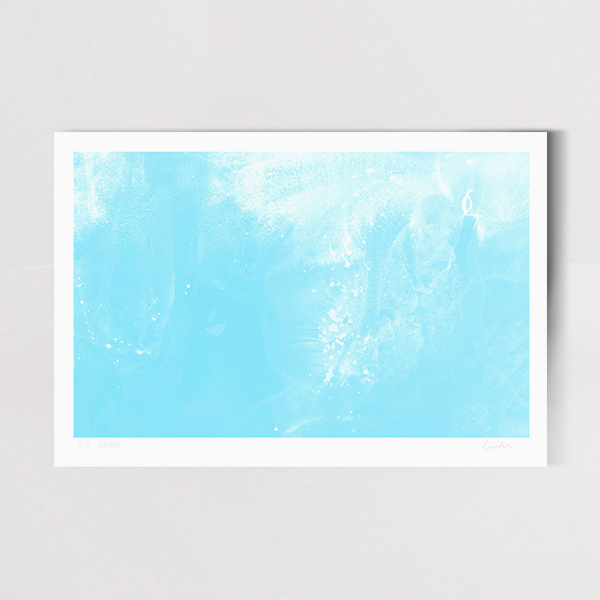 This offset print was made to an exhibition (ólavsøkuframsíningina) in 2011. This is a range of tree  prints but works alone as well.
The print is signed by the artist and numbered up to 80.
Printed on 300 g quality paper. Does not fit standard frames. Frame not included in the price.
500 x 340 mm
About Astri Luihn
With her unique and peaceful art Astri Luihn has become an increasingly visible artist in contemporary Faroese art. Her method is the linocut, which she paints layer upon layer and into the material alternately building up with paint and cutting down into the lino. The result is that the lino plate becomes the real work of art. However the cut picture might also be transferred to another lino plate and there mixed with other techniques. Or the picture might be moved onto a canvas, but it is rarely printed on graphic paper. If this happens, Astri Luihn insists on doing the printing herself. Otherwise it would not, in her opinion, be true art. Astri Luihn is the only Faroese artist representing this special artistic branch combining graphics and painting.