Total Solar Eclipse 2015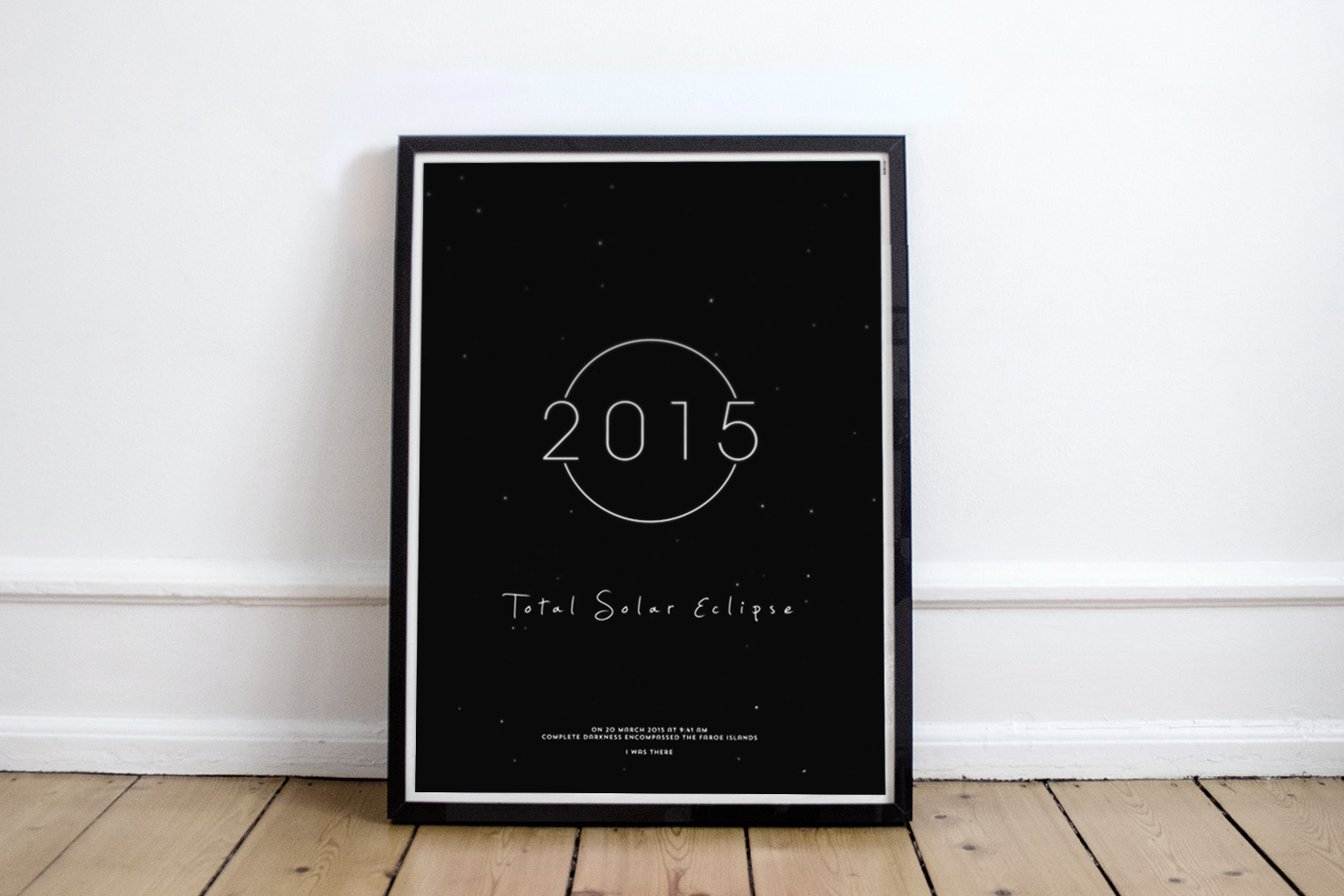 On 20 March 2015 at 9:41 am complete darkness encompassed the Faroe Islands. People from all around the world visited the islands to see it. It was amazing. This poster is made for you to always remember and never forget it.
Printed on 200 g Cyclus paper. Fits standard frames. Frame is not included.
300 x 400 mm
About Gurilla
Behind Gurilla is Guðrið Syderbø. A graphic designer from the Faroe Islands. Being surrounded by nature shows in her work. She is interested in art, paper and graphic design and is passionate about combining those three.